Corporate & Commercial Law
Our experienced Corporate and Commercial Team advises businesses and business owners, from incorporation and implementing the governing documents, to growing the business through acquisitions and entering key commercial contracts, to manging risk, planning and updating the governing documents, and to eventually advising the business owners on selling.
The team adopts a proactive and commercial approach to matters, listening to, and valuing, each of our clients, with a view to forming long lasting relationships.
The core work our Corporate and Commercial Team undertakes includes:
In addition, the team also regularly advises clients on the following: 
Independent legal advice on entering personal guarantees.
Drafting and advising on business and commercial loan agreements.
Solvent restructuring transactions implementing succession and/or tax advice planning.
Implementing share options and share schemes.
Distressed business transactions either acting for the appointed insolvency practitioners or the acquiring entity.
General company governance advice and advice in respect of director and shareholder matters.
Incorporating companies and offering company secretarial services.
The team also works closely with our Wills, Tax and Probate Team to advise on:
The Corporate and Commercial Team acts for local, national, and international clients and is available to meet clients at any of our offices. Alternatively, the team regularly uses phone and video conferencing facilities and is well equipped to dealing with clients remotely.
Please do not hesitate to get in touch with our approachable and responsive Corporate and Commercial team who will be delighted to assist.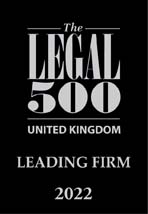 ---
Corporate and Commercial Law Testimonials
Matthew Downing is my go to person.  He provides outstanding service, producing quick, efficient and pragmatic advice.  He demonstrates a real understanding of the commercial/corporate aspects of my organisation and is always ready to assist. Matthew Downing clearly understands our business. This makes it easier when issuing instructions and reflects in the tailored advice received. Matt is very commercial and offers clear and concise advice that is easy to understand. One gets the impression that Matt clearly wants to help the organisation I work for, rather than just make money.
Mr Tapley-Peabody
I would like to say that the services and advice provided by you and your team have been excellent throughout and swift. I am happy to recommend your services to others.
Mr Badi, Client
Thank you for fitting us in last minute, we were able to complete on the property within the developer's notice period. It was a real pleasure to deal with Spire.
Mr Rajput