Howard Bailey
Howard Bailey joined Spire Solicitors LLP Attleborough office in January 2018 as a Partner within the Commercial Property Team.
Howard qualified with an ambitious, leading law firm in the South of England, after which, he successfully relocated to Norfolk, to continue his career growth with leading and growing law firms in the UK.
Since qualifying, he's been involved with all commercial property related matters, with a particular focus on commercial landlord & tenant, land & property acquisitions and sales, secured lending, property developers and working closely with corporate & commercial teams to secure and act upon progressive growth strategies.
In his spare-time, he enjoys cricket, running and being a father, taking the kids to the park and beach, especially East Runton Beach.
Fun to know: Howard once cycled from Lands End to John O'Groats to raise money for the MSA Trust and also once met Gordon Bennett.
Testimonials: 
"I instructed Howard to deal with an easement release and I found him very professional, extremely approachable, very understanding of the problems this easement had caused me and of my need to have the matter completed as quickly as possible.  All my queries were dealt with very promptly and in a very polite manner. I cannot recommend Howard highly enough. Thank you so much."
"Just to join the chorus of thanks to Howard Bailey for holding all the legal strings together in our land sale, and for resolving the dilemmas & uncertainties arising from all of the characters involved in such a long and complex transaction!"  
"Howard Bailey has provided me with very helpful advice and assistance. I found him to be thorough and patient with clear explanations of legal wordings that I didn't fully understand.
So, again, Thank You very much for your help, Howard."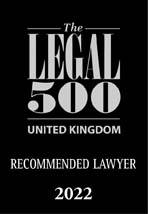 ---
Testimonials
We have been working with Howard Bailey for 3+ years. He is outstanding. Great listener. A real asset to our business together with his team of associates so much so that we feel he is a member of our team.
Legal 500, 2022
Howard Bailey was introduced to me by a friend and I was never disappointed with his work. He is always extremely helpful, very clear with his explanations and incredibly efficient with his response to any problems. I cannot recommend him more highly.
Legal 500, 2022
Thank you very much for all your hard work with regards to our sale. I particularly felt like I was being kept in the loop, that your explanations were clear, and I hugely appreciated that you are directly contactable and very approachable.
Nathalie Braybrook
I presented Howard Bailey with a tricky legal registration problem. He dealt with the matter in an extremely efficient and professional manner. He was always available, responded promptly to every question and succeeded where others had failed. I can not praise his efforts more highly.
Mr Caplan, Norfolk
Both Howard Bailey and Margaret Lake did an extraordinary job in solving seemingly insolvable problems.
Mr and Mrs Hamer, Shipdham