Experience & Background
Protima Sikdar-Wood is a Partner and the Head of the Commercial Property team mainly based in the Norwich office.
She is an experienced Commercial Property solicitor with over 17 years of experience. She joined Spire Solicitors LLP from a London firm, Morr & Co, in 2018 where she oversaw the Not for Profit Sector for the firm.
Protima takes the time to get to know her clients and their businesses so that she can understand their requirements and concerns right from the beginning of a transaction. Clients commend her for her efficiency and her personal and commercial approach.
She has a specific interest and expertise in acting for banks in secured lending transactions involving both UK and overseas borrowers acquiring commercial property in the UK for investment. This work is often complex, involving mixed use properties and very tight timescales.
She also acts for a number of charities in connection with disposing and acquiring freehold and leasehold property.
She works very closely with the Corporate and Commercial team and supports company acquisition and disposal transactions.
Interests
In her spare time, Protima enjoys what Norfolk has to offer; beaches, walking in the countryside with her three dogs, experiencing the culinary delights in the City and paddling in the Broads with her husband and young son.
Throughout the year, you will find her (without a wetsuit!) either in the sea or in the rivers and the Broads taking a dip or a swim; she particularly loves the water when it is very cold. She is also currently teaching herself the piano.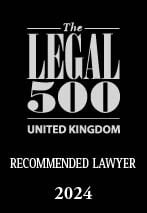 Thank you so much for all the hard work and excellent service, Protima. Job done!
Client
Protima, first class support!
Client
Protima Sikdar-Wood is easy to deal with, efficient and knowledgeable.
Client
I deal primarily with Protima Sikdar-Wood at the Spire Norwich Office. She is always ready to assist with her wealth of knowledge of the commercial market and happy to discuss any aspects with my clients or myself.
Client
Services
Our People