Experience & Background
Protima Sikdar-Wood joined is a Partner and the Head of the Commercial Property team.
She is an experienced Commercial Property solicitor, with a particular interest in the not for profit sector.  Having qualified in 2005 she went on to work at Morrisons Solicitors LLP in London where she oversaw the Not for Profit Sector for the firm.
Protima's main areas of interest are:
Secured Lending – advising lenders on the suitability of their proposed security on a variety of finance transactions.
Investment – acting for landlords and tenants in connection with their leases on retail, industrial and office units.
Development – acting for developers in connection with redevelopment of sites for commercial uses.
Charities – acting in connection with disposing and acquiring freehold and leasehold property.
She also works very closely with our Corporate and Commercial team supporting the acquisition and disposal of businesses.
In addition to her legal work at Spire Solicitors LLP, Protima is a Trustee of Emmaus Lambeth. Emmaus Lambeth is a charity whose mission is to work together to overcome homelessness and exclusion. They offer up to 27 homeless people a home, work and the chance to rebuild their lives in a supportive environment.
In her spare time, Protima enjoys spending time with her family, baking and visiting the beautiful beaches of Norfolk.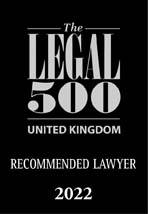 Thank you so much for all the hard work and excellent service, Protima. Job done!
Client
Protima, first class support!
Client
Protima Sikdar-Wood is easy to deal with, efficient and knowledgeable.
Client
I deal primarily with Protima Sikdar-Wood at the Spire Norwich Office. She is always ready to assist with her wealth of knowledge of the commercial market and happy to discuss any aspects with my clients or myself.
Client
Services
Our People