Rebecca Johnstone
Rebecca Johnstone is a Partner in the Private Client department based at the Attleborough office.
Whilst studying law at the University of Surrey Rebecca volunteered at the National Centre for Domestic Violence and was involved with the charity for her second and third year. Upon graduating Rebecca moved to London and while studying the LPC part time at the BPP Law School she worked as a foster care administrator at a busy national Independent Fostering Agency in South London covering South London, Kent and parts of Surrey.
Following Rebecca graduating with a distinction from the BPP Law School she moved back to Norfolk and started with Overburys, (the forerunner to Spire Solicitors) in 2012.
Rebecca qualified in 2015 and specialises in estate and succession planning including Wills, Trusts and Administration of Estates. Rebecca also advises on Lasting Powers of Attorney and in the area of Court of Protection. She is a fully accredited member of the Solicitors for the Elderly and an Affiliate of STEP (The Society of Trust and Estate Practitioners).
In her spare time Rebecca enjoys catching up with family and friends, going to the cinema and the Norfolk Coast.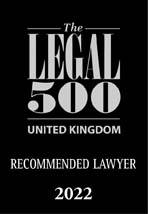 ---
Testimonials
Prompt and professional service. Always on contactable to cover all technical queries. Howard's thorough approach made the process comfortable and put our minds at rest to concentrate on running our business. Would definitely recommend
Mr Clements
We have been working with Howard Bailey for 3+ years. He is outstanding. Great listener. A real asset to our business together with his team of associates so much so that we feel he is a member of our team.
Legal 500, 2022
Howard Bailey was introduced to me by a friend and I was never disappointed with his work. He is always extremely helpful, very clear with his explanations and incredibly efficient with his response to any problems. I cannot recommend him more highly.
Legal 500, 2022
I would like to thank Sarah & Rebecca for a smooth, efficient, and effective service. You helped make a difficult time less stressful.
Mr Kilsby, Lancashire
It is a pleasure to have the opportunity to make these comments. My special thanks are to Kira Arden, Rebecca Johnstone And Sherise Kissoon.
Mrs Garner, Wymondham
Rebecca was very professional but also friendly, helpful, took time to discuss things clearly and made sure I understood.
Mr Allen, Carleton Rode
As always, Rebecca provided an excellent service.
Mr Felton, East Harling
Rebecca simplified the will making process. I will use Spire again.
Mrs Felton, East Harling
Thank you very much to Rebecca for her professional and efficient service.
Mr & Mrs Peel, Wymondham
Thank you very much for all your hard work with regards to our sale. I particularly felt like I was being kept in the loop, that your explanations were clear, and I hugely appreciated that you are directly contactable and very approachable.
Nathalie Braybrook