Roger Margand is a Partner in the Commercial Property team. He qualified as a Solicitor in 1996 and works at the Norwich office.
Roger has a mix of advising both business and charities on a wide range of commercial and commercial property projects using a range of management tools, strategies and approaches from his business and personal experience.
Roger's clients describe the service from Roger as:
'outstanding',
'superb'
'accessible, thorough, fair and transparent ',
'professional and timely '
'reliable and timely';
'Your approach is highly professional, but over and above this I particularly value the level of communication. You were always wanting to hear my views, and concerns, and you were always willing to explain implications of changes in straightforward language' and
'dealing with situations in a practical way and puts a similar level of effort into their own business as I do mine.'
His approach to the retainer remains pragmatic and focused.
Roger values and works closely with the other highly skilled members of his team.
Particular foci include:
SME business asset and share purchase and sales
Commercial property related matters, with a particular focus on commercial landlord & tenant, land & property acquisitions and sales and secured lending
Commercial contracts
Shareholders' and Partnership agreements
Education work around multi-academy trusts
Corporate Governance and Regulation
Charities & not for profit incorporated and non-incorporated organisations
Roger has a particular focus and interest in education and corporate governance.
His work in these field has been described by clients as having 'a great knowledge of the sector, spotted potential issues, were reliable, knowledgeable, accessible, reactive, proactive, sensible and understanding – and very thorough!.' and giving 'excellent work, professionalism, kindness and understanding, especially when we often need him at short notice for advice'
Roger is a Business Mentor, Charity Trustee, Multi Academy Trust Director/Trustee and Not for Profit Director. He visits boards and other management bodies to present pro-bono talks and seminars about governance. If you would like to book a visit for your board or a chat about governance, please email him.
For more information about Roger Margand, please visit his LinkedIn page at https://www.linkedin.com/in/roger-margand-02185910/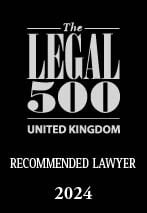 I would like to take this opportunity to give my feedback on the service provided by Roger and Catherine. Firstly, let me thank you both for providing a professional yet friendly approach to conducting the sale of the Belgian Monk. I would also like to thank you for going over and above your responsibilities especially for the additional work created by the other side. What impressed both myself and Linda above all was the long hours you both put in. There was many a night when I thought you had forgotten us. But no, sure enough if we were promised a response then we got it long after normal offices would have packed up for the day. That was something we both appreciated because our working day was also long and it allowed us the time to respond. I also felt that the advice you gave allowed us to make confident decisions based on sound information. Thank you for your support, professional service provided in a friendly way helping to get the sale over the line. There are no negative comments to make as you were always a call or email away.
Mr Hughes
Roger Margand is very knowledgeable in the education field. He also understands the relationship between trust schools and the local authority.
Client
Shout out to James Hopgood and Roger Margand. Both are very pragmatic and responsive business partners for us to have. Deadlines are always met and there is never a sign of frustration from either of them.
Client
I have worked with Roger Margand for many years and always find his work ethic and professionalism first rate. That is also clearly reflected in other members of his team.
Client
The service was very straight forward & simple. All matters that needed addressing were addressed in a timely manner.
Mr Wright, Ryan Wright Services
Thank you to Roger Margand for dealing with our case in such a professional and timely manner. We would have no hesitation in using your services again or recommending you.
C.G Holdings
I thought I couldn't be a happier, more impressed customer of Spire, having worked with members of the commercial team on several occasions in recent years, but then the experience got way better In the middle of the summer holidays I needed to sell two limited companies quickly.  The commercial team somehow shoe horned me in to their already busy schedule, and set about making it happen.  I had no idea that their commitment and drive to get it done would see them working well into the evenings, nights and weekends. The commitment was exceptional, as was the experience, skill and judgement. The communication was first class.  I just can't find enough words to express how impressed I was, together with my gratitude for completing both of the sales so quickly Special thanks to Roger Margand and Matt Downing, who are true ambassadors for their profession
Mr Moore
Our People