Experience & Background
Sarb Gosal is a Member at Spire Solicitors and he is the Member responsible for finance and performance.  He is also the Head of the Family Law Team.
As a family lawyer Sarb is a an accredited specialist member of Resolution, an organisation of family lawyers committed to dealing with Family Law issues in a constructive and non-confrontational way.
Sarb is also a qualified Collaborative Lawyer and can therefore deal with cases under the collaborative law model when the circumstances are suitable for such an approach to be adopted.  
In his time at Spire Sarb has also served as Vice President of the Norfolk and Norwich Law Society and he has also served as school governor at a special needs school in Dereham where he was at one time the vice chair.
His interests include sport, especially football (and his beloved Everton FC), and he has also been involved in coaching a grassroots youth football team and is a keen follower of grassroots football.  .
Sarb is married with two children and lives in Dereham and likes to be close to the legal community which he has served for a number of years.
You can follow Sarb on Twitter at https://twitter.com/sarbgosal
You can follow Sarb on LinkedIn at http://uk.linkedin.com/pub/sarb-gosal/34/b71/859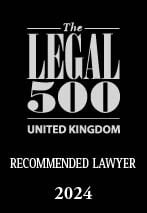 Mr Gosal was incredibly professional and approachable from our first meeting until the very end. He took a great deal of interest in my case and provided the very best advice and representation I could have asked for. I am extremely happy with how Spire Solicitors dealt with my case. I had previously dealt with other solicitors from other firms and I was left disappointed. From the very first meeting with Mr Gosal I felt reassured and confident I was being looked after to a very high standard. Dealing with law matters can be incredibly daunting and very stressful. Spire Solicitors professionalism and approach made it manageable while they provided me with expert advice and lead me through the process.
C Cope
Services
Our People