Corporate & Commercial Law
Our experienced Corporate Law Team advises businesses and business owners, from incorporation and implementing the governing documents, to growing the business through acquisitions and entering key commercial contracts, to managing risk, planning and updating the governing documents, and to eventually advising the business owners on selling.
The team adopts a proactive approach to matters, listening to, and valuing, each of our clients, with a view to forming long lasting relationships.
The core work our Corporate Team undertakes includes:
In addition, the team also regularly advises clients on the following:
Independent legal advice on entering personal guarantees.
Drafting and advising on business and commercial loan agreements.
Solvent restructuring transactions implementing succession and/or tax advice planning.
Implementing share options and share schemes.
Distressed business transactions either acting for the appointed insolvency practitioners or the acquiring entity.
General company governance advice and advice in respect of director and shareholder matters.
Incorporating companies and offering company secretarial services.
The Corporate Team acts for local, national and international clients and is available to meet clients at any of our offices. Alternatively, the team regularly uses phone and video conferencing facilities and is well equipped to dealing with clients remotely.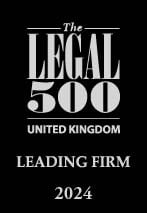 Matthew Downing is my go to person.  He provides outstanding service, producing quick, efficient and pragmatic advice.  He demonstrates a real understanding of the commercial/corporate aspects of my organisation and is always ready to assist. Matthew Downing clearly understands our business. This makes it easier when issuing instructions and reflects in the tailored advice received. Matt is very commercial and offers clear and concise advice that is easy to understand. One gets the impression that Matt clearly wants to help the organisation I work for, rather than just make money.
Mr Tapley-Peabody
I would like to say that the services and advice provided by you and your team have been excellent throughout and swift. I am happy to recommend your services to others.
Mr Badi
Thank you for fitting us in last minute, we were able to complete on the property within the developer's notice period. It was a real pleasure to deal with Spire.
Mr Rajput
We receive excellent advice from Spire Solicitors, and the firm always exceeds expectations in terms of swift responses and the manner in which they are delivered.
Chambers & Partners
We really have been very happy with everyone we have had contact with. Our sincere thanks to everyone but especially Catherine. Thank you so much for all the time and effort you have put in, we really appreciate it. You are a credit to Spire.
Mr & Mrs B
I would like to take this opportunity to give my feedback on the service provided by Roger and Catherine. Firstly, let me thank you both for providing a professional yet friendly approach to conducting the sale of the Belgian Monk. I would also like to thank you for going over and above your responsibilities especially for the additional work created by the other side. What impressed both myself and Linda above all was the long hours you both put in. There was many a night when I thought you had forgotten us. But no, sure enough if we were promised a response then we got it long after normal offices would have packed up for the day. That was something we both appreciated because our working day was also long and it allowed us the time to respond. I also felt that the advice you gave allowed us to make confident decisions based on sound information. Thank you for your support, professional service provided in a friendly way helping to get the sale over the line. There are no negative comments to make as you were always a call or email away.
Mr Hughes
I have worked with Roger Margand for many years and always find his work ethic and professionalism first rate. That is also clearly reflected in other members of his team.
Client
Spires Solicitors continued professionalism and support of our organisation is first-rate. I have always found them proactive, communicative and very much focused on our needs.
Client
Carolyn and I wanted to thank you in particular for your calm, incisive direction on the business sale.   Also really importantly for keeping us informed at every turn and for always making us aware of your availability and for helping to keep the stress levels low. Thank you for your good clear advice and for keeping a sense of humour! We also wanted to thank Abi and June for mirroring your clear advice and for always keeping us informed. Communication is everything in times like these.
Mr H
I thought I couldn't be a happier, more impressed customer of Spire, having worked with members of the commercial team on several occasions in recent years, but then the experience got way better In the middle of the summer holidays I needed to sell two limited companies quickly.  The commercial team somehow shoe horned me in to their already busy schedule, and set about making it happen.  I had no idea that their commitment and drive to get it done would see them working well into the evenings, nights and weekends. The commitment was exceptional, as was the experience, skill and judgement. The communication was first class.  I just can't find enough words to express how impressed I was, together with my gratitude for completing both of the sales so quickly Special thanks to Roger Margand and Matt Downing, who are true ambassadors for their profession
Mr Moore