Agriculture & Estates
With an agricultural heritage spanning 250 years, we are one of the long-established agricultural law firms in East Anglia. This accumulated experience and knowledge of the region allows us to offer all the services that you may require as a farming business or family.
Our specialist agriculture and estates solicitors have built an outstanding reputation and can provide trusted and expert advice on all farming issues, from land queries to employment disputes to estate planning.
Our team have specific expertise in:
Offering a client-focused approach, the team will conduct farm site visits to fully understand your business and ensure a specialist and personal service. We will get to know not only you and your enterprise, but your family too. This allows us to ensure that we can provide efficient and pragmatic advice that protects your business and your family.
Our collaborative team will advise you as a whole and build close relationships with your other advisors including land agents and accountants.
Providing advice at every stage, we will always be on hand to answer any questions you may have or deal with any issues that may arise.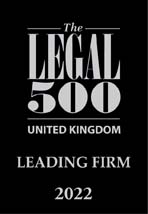 Due to the challenges of working with covid, Sarah and Carl both did an amazing job navigating uncharted territory.
Mr Curran
Always willing to help, go that extra mile to solve any issues. Friendly and helpful team.
Client